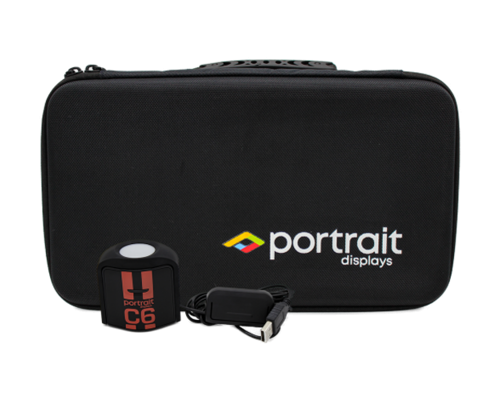 The Portrait Displays C6 HDR2000 Colorimeter is one of the most advanced light measurement devices available on the market. With its ability to provide accurate readings for the most demanding calibrations, wide range of support for display technologies, and field-upgradable capability, the C6 HDR2000 is the clear choice for your next colorimeter.
To save on shipping costs, please click here to purchase both the Portrait Displays C6 HDR2000 and VideoForge PRO together.
Please Note - The Portrait Displays C6 HDR2000 is only compatible with Calman 2019 R2 and future software releases.
Portrait Displays C6 HDR2000